Audiobooks
 The Georgians…
He's rough-around-the-edges…  Cyrus Ryland rose from humble origins to become England's wealthiest citizen and most eligible bachelor. Called the King of Commerce, he thinks nothing of marriage until he hosts a masked ball and discovers an alluring woman hiding in his study. After one dance, the lady vanishes, leaving behind a single shoe. The hunt is on, but finding her is half the battle.
Claire Mayhew wants her hard won independence…a mid-town shop of her own. She resists the scorching attraction with Mr. Ryland — her new landlord, but Cyrus isn't a man who gives up easily. 
What's a man to do if Cinderella doesn't want her shoe back?
The Lady Meets Her Match (Midnight Meetings, Book 2)
Enigma Earl…Phantom of London…
Reclusive Lord Edward's heard them all, but a deadline looms. He needs an heir quickly. The hasty offering of Lydia Montgomery, an on-the-shelf woman works, but she has plans of her own, secret plans that don't involve a man. Their agreement forged at midnight changes in the light of day. Edward discovers Lydia's a woman with a past, which only adds to their distracting chemistry. Even worse, the impertinent woman insinuates herself in his scientific work: the domain where no woman should mix. Lydia's diagrams and illustrations speak volumes…of his work to the outside world and her's to London's art world — a place reserved for men. Soon new found fame makes a tangled mess.
Will their greatest discovery be each other before time runs out?
Meet the Earl at Midnight (Midnight Meetings, Book 1)
The Vikings…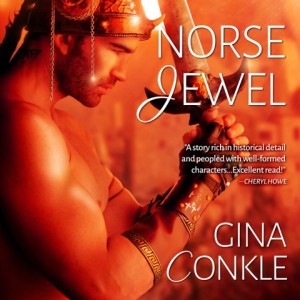 Viking warrior Hakan wants to lay down his sword and live a peaceful farmer's life, but he's forgotten the rhythms of that life. To help him, he buys Helena, a Frankish thrall not born to slavery. She'll tend his long neglected home and give him lessons in Frankish for the lucrative wine trading.
Or so he thinks.
What Hakan really needs are lessons in love. And Helena's just the woman to thaw his icy heart.
Before the summer runs out, master and thrall will discover what is the price for love?