Friday Feature: Guest Author Alicia Rasley
Thanks, Gina, for letting me visit!
[Gina: You're welcome! What a privilege to have you on the blog]
I write historical novels set in the British Regency period (early 19th C). When I wrote a Christmas novella (an excerpt is below), I researched British holiday customs. Here are three things I learned about Twelfth Night:
What is Twelfth Night?
This has been celebrated since the Middle Ages as the traditional end to the Christmas season, January 6. That's also the "Feast of the Epiphany" on the church calendar. We're supposed to have the Christmas decorations down by that date. (I totally failed at that this year. How about you?) Sometimes this is celebrated on January 19, however, according to the Julian calendar which would have been in use in the Middle Ages.
I gathered that the main purpose of the holiday was providing an excuse for another party. In England, you can bounce through the season partying: Advent, then Christmas, then New Year's Day, then Twelfth Night, then Candlemas. These holidays must have added a bit of fun during the long and dreary winter!
What are some traditions?
After the piety expected for Christmas, presumably the locals needed some comic relief. So Twelfth Night was traditionally kind of an "upside-down occasion", where roles were reversed. There was often appointed a "Lord of Misrule" who reigned over the wilder events, ordering servants to act as the lord and lady, and even boys to dress as girls and vice versa. Shakespeare had fun with this in his play Twelfth Night, where the shipwrecked Viola dresses as a boy and pretends to be a manservant to the unwitting Duke Orsino (and of course falls in love with him).
There is also a long tradition of playing charades or having an amateur theater performance on Twelfth Night, adding to that sense that things on this night are very different from usual.
Perhaps in an attempt to restrain the "misrule," the church made January 6 a "holy day of obligation," requiring everyone to go to a church service that day. But I don't think the ploy worked all that well, as the night would still be open for the party. Again, Shakespeare played with this contrast between sanctimony and revelry in Twelfth Night. When the puritanical Malvolio tries to prevent the party, Sir Toby Belch exclaims, "Dost thou think, because thou art virtuous, there shall be no more cakes and ale?" 
Speaking of cake, what about the food?
Part of the celebration dinner menu would be a big cake shared by all the party-goers. Inside the cake would be baked a bean and a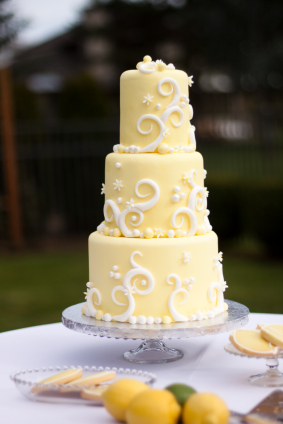 pea. The man who got the slice with the bean would be crowned king for the night, and the woman who got the pea would be the queen. (I don't know what would happen if a woman got the bean and a man got the pea!) 
And though Sir Toby called for "cakes and ale," the traditional drink of Twelfth Night in England is wassail, which is a cider, served hot and spiced. (And often "spiked"!)
Someday, I've promised myself, I'm going to celebrate Twelfth Night the old-fashioned way in an English village, and maybe I'll get the pea and be crowned queen!
From Home for Christmas, by Alicia Rasley
Verity has an illegitimate child she loves, and a punitive father she fears. Now she just needs a husband – a pretend one to fool her papa. Captain Eric Randall looks the part, and acts the part. Surely they can keep up the masquerade until Twelfth Night… if only they can keep from falling in love.
At least he hasn't denounced us as impostors and slammed the door behind us, Verity thought as her father turned to order their luggage taken away. He meant for them to stay. As they followed him up the stairs to the drawing room, Eric reached out to take her hand. It was an unnecessary gesture—her father was ahead and couldn't see—but his firm, rough clasp reminded her that, for the first time, she wasn't alone in her father's house. She had Beth, and she had this enig­matic man and his temporary support—and her own not in­considerable resources.
Sir William could be a good host when he wanted to, and he provided a light repast of tea and bread and butter in the formal drawing room. Beth ate only a few bites of her moth­er's bread, then demanded to be set down on the floor. Verity glanced warily at Sir William but could not read his expres­sion. So she let Beth slip to the floor, and Eric proved himself yet again to be a quick study. In a marvelously authoritative father-voice, he told the child to stay between him and her mother.
So Beth crawled back and forth the short distance between their legs, rolling the green marble ahead of her. Verity took up her tea with a silent sigh of relief. That marble diverted Beth far more than the familiar doll that Verity had stuffed in her reticule.
There was an awkward silence, broken only by Beth's mur­murs to the marble. Verity was usually at ease in a social setting, but with her father sitting in his wingchair like a judge at the bench, she couldn't manage more than a few questions about the house and the village, before she took up her teacup again. Her father kept glancing down at Beth, as if worried she would become sick on his Axminster carpet.
Just to break the tension, Verity gestured to the portrait over the hearth. "That's me at Beth's age. With my mother."
Eric studied the painting as if it really mattered to him. "I don't see much of Beth there—except that smile. You look as if you were contemplating running away from your mother and engaging in some mischief. You haven't changed very much, have you?"
It was true; she had been a mischievous child, with an excess of high spirits, too much for her gentle mother. A hot flush rose in her cheeks. Eric grinned at her, as if this dis­covery amused him.
But her father only harrumphed and asked, "How old is she, the child?"
Verity answered quickly, in case Eric had forgotten any of the facts she had coached him on as they journeyed. "She'll be two on Twelfth Night." She added proudly, "She speaks very well for her age. Fifty-seven words and more each week."
Sir William's lips moved in silent calculation. "Two at Twelfth Night. That means . . . when were you wed?"
The abruptness, indeed the rudeness, of his question did not unnerve Verity. She had been expecting this and had al­ready worked out a plausible wedding date, somewhere be­tween the time she had run away from her aunt's house in Plymouth and the night Beth was conceived. "February 22."
"1816," Eric added helpfully. "It was a fortunate acci­dent. We'd never have met if my ship hadn't been damaged from the big Christmas gale in the Bay of Biscay. I brought her in for overhaul and saw Verity." He gave Verity a fond husbandly smile. "Hard to believe it's been near three years we've been married. Sometimes it seems as if we have only just met."
Verity glanced quickly at her father, but he had never been sensitive to tone and had not heard that sardonic note. Why, Eric was enjoying this! No wonder he was so adept at mas­querade; he had to be a pretender at heart. He only grinned as she frowned warningly and replied, "That's because you have been gone most of the time we have been married. It is a difficult life, married to a sailor."
"But such rewards there are!" He reached over to take her hand and raised it to his lips. There was the surprising heat of his mouth on her skin, then a playful nip before he let their clasped hands rest on the arm of his chair. She resisted the urge to snatch her hand back to see if he had left a burn mark or the imprint of teeth. "Especially after a voyage to the Indies! Wait till you see what I brought you for Christmas."
His kiss was so casual, his warmth so believable, that even Verity, who knew better, felt a connection between them, something warm and taut and strong. And Beth, looking up from her marble at that moment, rose to her feet and tottered over to put her hand on top of theirs, as if ratifying this union.
It was the perfect picture, the three of them together, and for just a moment Verity let the warmth of his hand on hers warm her all the way through. Then she glanced up to see the ironic glint in his gray eyes and gave herself an inward shake. It wasn't true, and just as well. She and Beth were fine alone. She just had to make sure she didn't start believ­ing the drama they were performing so well.
—————–
Bio: Alicia Rasley lives in Regency England… well, only in her imagination. She is the RITA-award winning author of eight Regency romances, along with a best-selling family saga and a contemporary mystery novel. She lives in the Midwest until she can invent a time-travel machine! She teaches writing at a state university and in workshops around the country and online. Sign up for the email newsletter and get a free novella!
Connect with Alicia Rasley and Her Book
Want to win* a copy of Alicia Rasley's featured book, A Regency Holiday?
Tell her in the comments below of the "Twelfth Night" shenanigans, what would have been your favorite "upside down" way to celebrate?
Dressing up as the opposite sex? Charades? Would you have been Lord of Misrule? Or something more mischievous?
*Random winner drawn from the blog comments on noon ET Jan. 30th.