Meet a Rogue at Midnight, Book 4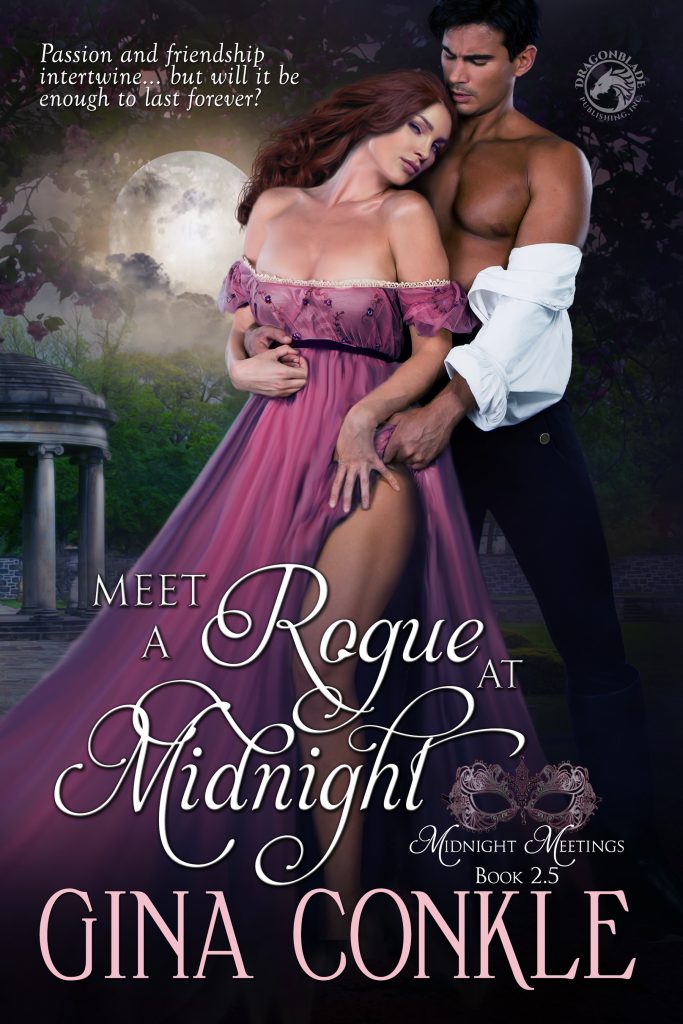 A Changed Man
Plumtree's favorite trouble-maker, Jonas Bacon Braithwaite, wants to make peace before departing England for good. He's become an upstanding man of responsibility and honor, but the lushly curved house-breaker hiding in his bed chamber makes him think twice.
An Unconventional Woman
Livvy Halsey bristles at life's rules. Always has. Sneaking into the Braithwaite house to reclaim a long lost item is of no consequence. Duty demands she set aside her wild ways and marry well. Raven-haired Jonas, the furniture maker's son come home, is deliciously forbidden —though he's leaving when Twelfth Night ends. What harm is there in having fun?
A Twelfth Night Temptation
Stolen midnight kisses become smoldering day time meetings. Passion and friendship intertwine…but will it be enough to last forever?