Secret Realm's New Year Blog Hop
Welcome! What better way to start 2016 than with romance and giveaways? In this blog hop post, you'll find:
1. The Romance ~ The Lady Meets Her Match excerpt
2. The Giveaway ~ A $25 Amazon e-gift card
3. The Author ~ More information about me, Gina Conkle, and how we can connect

What if Cinderella doesn't want her shoe back?
Rough-around-the-edges Cyrus Ryland rose from humble origins to become England's wealthiest citizen and most eligible bachelor. Called the King of Commerce, he thinks nothing of marriage until he hosts a masked ball and discovers an alluring woman hiding in his study. After one dance the lady vanishes, leaving behind a single shoe. The hunt is on, but finding her is only half the battle.
Claire Mayhew wants her hard won independence…a mid-town shop of her own. She resists the scorching attraction with Mr. Ryland — her new landlord, but Cyrus isn't a man who gives up easily.

An excerpt in which Miss Claire Mayhew finds herself in a peculiar position with a shirtless Mr. Cyrus Ryland:
"Are you flirting with me, Mr. Ryland?"
     "That would be a skill I've not mastered."
     If he read her right, he was closing in on the hunt for the elusive proprietress. What did he need to do to finally snare her?
     She moved around to face him, her hair brushing his bicep. Her pink mouth opened as though she'd give him a retort, but her jeweled gaze dropped to his navel, dawdling a long stretch on the indent surrounded by a whorl of brown hair. When she looked up, he met her hungry, fascinated stare with a silent challenge.
Go ahead. Touch.
     The light in her eyes wavered. She read his invitation, her slender nostrils flaring when she took a deeper breath of him. She fought their attraction hard, her fair face tilted up to his, fine boned and flushed.
The high tip of her nose and set of her pale pink mouth told him his shop girl's defensive wall was well in place, but she was like a
moth drawn to a candle lantern, bouncing against the glass. What was her self-imposed barrier?
The proper midtown woman stepped back, pulling her cloak about her. "You know, I've figured some­thing else about you."
"Yet another observation?" A light chill swept his exposed torso. "Pray tell."
He grabbed his shirt off the barrel where his clothes draped. He slipped his arms inside the linen, steeling himself for the worst.
Miss Mayhew's heavy-lidded stare followed the twitch of his muscles. "You welcome a woman speak­ing her mind as long as she heeds your words…toes the mark you set."
"Exactly." He donned his waistcoat, securing a few buttons. "None have found fault with how I conduct matters. And for those women I've shared a—" He paused and slid an arm through his wool coat, searching for the right word. "—connection with…they did not leave unsatisfied."
Her mouth pinched when he finished the arrogant proclamation, and Miss Mayhew's jeweled gaze flickered elsewhere. Brashness worked for a freehold farmer climbing to his current place in life, but would do little to win the heart of one independent proprietress.
     Her heart?
     He fixed one sleeve and then the other, his brows pressing in a firm line. Was her heart what he wanted?
Find the book ~
Amazon USA  ~  Barnes & Noble  ~  Kobo  ~  iBooks  ~  GooglePlay

The Prize ~ 
Answer the questions at the bottom for random drawing (winner announced Jan. 18th)
Increase your chances to win! Post one answer per question (multiple comments okay)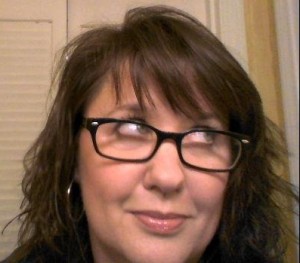 I write Viking and Georgian romance with a softly sensual side. I'm 100% history nerd and romance addict. My love of castles and old places —the older and moldier the better— means interesting family vacations. When not going places, you'll find me delving into the latest adventures in cooking, gardening, and reading. 
Connect me for the latest romance novel news and giveaways. Yes! More giveaways to come! My newsletter is your best bet.
Facebook  ~  Twitter  ~  Pinterest  ~  Newsletter
Why not keep up the fun
&
visit Mariana Gabrielle's website for more of Secret Realm's New Year's Blog Hop?

Questions to win the…
1. The Lady Meets Her Match is loosely based on Cinderella. What's your favorite fairy tale?
2. What was Claire Mayhew's occupation?
3. What do you think Cyrus was doing to make him take his shirt off?
4. From the excerpt and story description, do you think Cyrus is a nobleman? Or a commoner?
5. What was Cyrus Ryland's nickname?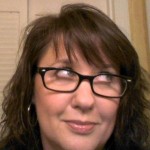 Thanks for stopping by!