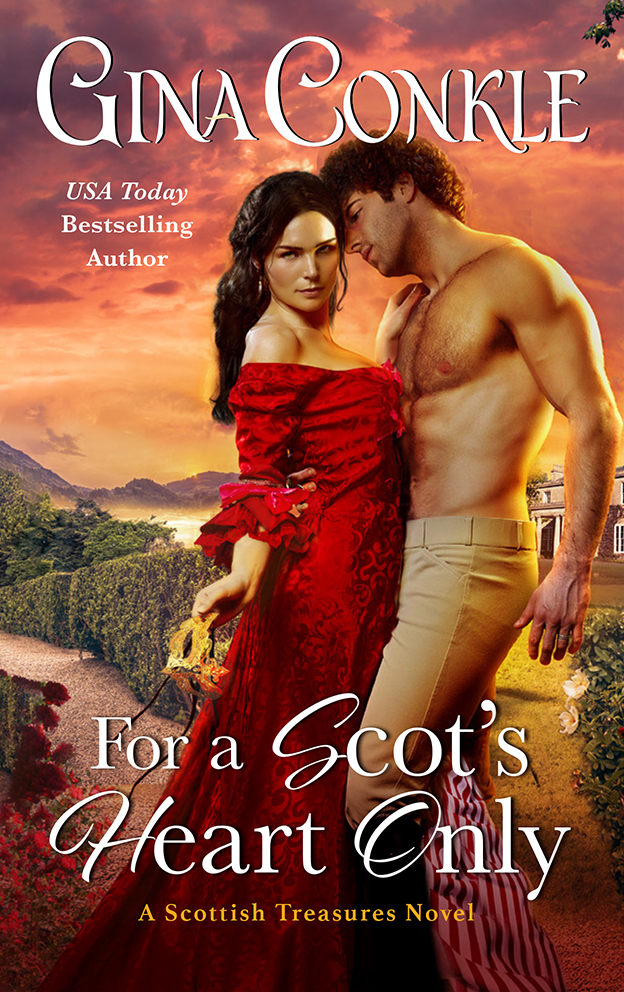 A Lost TreasureCorset maker Mary Fletcher lives a life of duty to her sister, her league, and the Highland clan that took her in years ago. But as she continues the work of her fellow league members by hunting the lost Treasure of Arkaig, a deadly enemy encroaches and Mary must search for clues in the most astonishing places—London's most exclusive brothel. She's astonished to find Mr. Thomas West at the brothel's card table, fighting for his life.
A Favor ReturnedThomas is determined to save his family's legacy. If he doesn't succeed, he'll lose everything his father built. After aiding Miss Fletcher's league, they owe him a debt of gratitude, and there's no one he wants to collect from more than the icy dark-haired beauty. He can't believe his luck when her plan takes them back to the notorious brothel.
An Indecent ProposalSoon, lines between duty and desire blur whenever Mary and Thomas meet. As secrets come to light about the treasure and an undeniable love emerges, a love that will be tested against all that they hold dear…if they survive.
Miss Fletcher was an enigma. Her skin, pearlescent under chandeliers. Her lips, lush and pillowy. The other pillowy parts on full display had stunned him. Such largesse considering the corset maker was usually prim and proper.
A footman stopped to speak to her, pointing at the front door. She bestowed a smile on him, and the sod practically melted on the spot. Yet, Miss Fletcher was not a purposeful seductress. She seemed not to care about her effect on men, all but ignoring the newcomers. Her polite rebuffs sent that gaggle of men to the ballroom. Revelry dimmed when a footman shut the ballroom doors behind them.
Finally, some peace and quiet.
Miss Fletcher waited in the heart of the room, her head and neck craning at the ceiling.
"Rather deceptive," she muttered.
He looked up. Frescoes covered the high arched entry.
"What's deceptive?"
Her chin dropped. "You're still here," she said mildly surprised.
"Where else would I be? I did say I'd see you safely out."
A gentle smile creased her lips.
"What an honorable man you are, Mr. West, but that's not necessary."
She stayed put. He did the same, his shoulder stuck to the wall. So that's how she's going to play it. Despite their extraordinary night, Miss Fletcher wanted to put them both back on the neat shelf of merchant and shopkeeper as if this interlude never happened.
He wasn't having it.
"What's wrong with the frescoes?" he asked.
She waved vaguely at the vaulted ceiling, each section a vignette.
"You don't see it? Nude women lolling on the grass. Nude women laughing on swings. And nude women riding on…" she huffed and grumbled, "Never mind" when a servant delivered her cloak.
"Please," Thomas said. "Do go on."
The Scotswoman whirled black velvet over her shoulders. "I really must go. My friend is waiting for me."
Friend is it?
"But you haven't finished." He pointed at the frescoes. "We are in a brothel, Miss Fletcher. Unclothed women are part of the transaction."
Gleaming beads encircled knowing eyes while she tied a bow under her chin. "Indeed, we are in a brothel, but those painted women are an overly cheerful lot."
"Why wouldn't they be?"
"Their cheer is the deceit."
"Then it's not their nakedness which bothers you," he said. "It's their demeanor."
Miss Fletcher was migrating closer to him. Her bow finished, a small frown showed above it. He grinned, delighted at having ruffled her feathers.
"Have I struck an uncomfortable note?" he asked.
"Not…quite."
He canted his head. "Explain yourself."
Miss Fletcher studied him as if she played a bigger, conversational game and he, the unwitting opponent.
"It is not an appropriate topic of conversation."
"What about our conversation in the gaming room?" he goaded. "Was that appropriate?"
She rewarded him with an amiable smile. "Fair logic, Mr. West, but I am trying to be delicate."
"I don't need delicate."
"Ah, that's right," she said, drawing near. "You have a taste for forthrightness."
"Most men do."
The Scotswoman pinned him with an artful gaze. "Then you'll appreciate my indelicate summation that you, like most men, think the sun rises and sets on your John Thomas."
He grunted. What a saucy piece. He wasn't expecting that. With black velvet draping luscious curves, she made an enchanting picture until her pretty mouth spilled sacrilege.
"And like most men, you believe women bask in the glory of your virality. The truth is most women do not."
He tried to be casual, arms crossed and all. "Never had a woman complain."
Miss Fletcher hooked a finger through a buttonhole on his coat, and a carnal earthquake rocked him. Her gentle tug ran a plumb line, hot and fast, south of his navel.
Bloody hell—this woman would make a monk cry.
"Oh, I'm sure the stars shimmered, and the moon shined brighter," she said teasingly soft.
A grin broke despite an effort to quash it. "Never said I inspired poetry."
Her answering smile told him he'd brought a pistol to a cannon fight.
"I tried you warn you," she said.
He was mildly affronted, highly curious, and vexingly aroused. A strange effect. The Scotswoman disassembled him, piece by piece, yet the more she talked, the more transfixed he was by her and her genteel Edinburgh accent. There was an educated back-of-the-mouth treatment Miss Fletcher gave to her words. Definitely a voice to warm his cockerels on a cold winter's night.
This was a first, a woman's voice inciting lust.
What was next? Worshipping her knees?
"You sound confident," he said, a touch surly.
Her shrug slight, Miss Fletcher let go of his coat.
"I am. As the only female corset and stays maker in London, women confide in me. Lots of women, and I've found their stories remarkably similar."
He shifted off the wall, missing her hand on his coat.
"What do they say?"