What's New?
Celebrate World Book Day
April 23rd
with
~24 Romance Novels~
World Book Day Authors
Alyssa Alexander ~ Brooklyn Ann  ~  Tracy Brogan
Gina Conkle  ~  Shana Galen  ~  Heather Heyford
Kimberly Kincaid  ~  Kieran Kramer  ~ Jennifer McQuiston
Nicole Michaels  ~  Sally Orr  ~  Jessica Peterson
Click on a name to get to that author's website
What is World Book Day?
In 1995, the UN marked April 23rd as a day to honor books, publishing, and copyrights.  Why April 23rd? Two pivotal authors died on that date: Miguel de Cervantes and William Shakespeare.
---
 For Vikings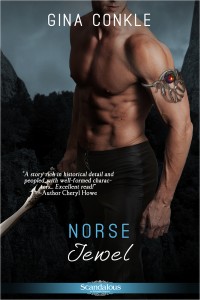 Stolen by marauding Danes, Helena wants to go home, but the wolf-eyed Viking who bought her has his own plans. Hakan wants to lay down his sword and live a quiet farmer's life, but peace eludes him. His homeland's in turmoil and his new Frankish thrall asks for her freedom. Yet, the fair maid thaws his icy heart. Betrayal has left the warrior cold to other women until one hot summer. Helena weaves happiness into his hard life and soon questions her own desires. But, shadows of deceit spread. Old loyalties call on the Viking to wield his sword again, but at what cost? Before summer ends, Hakan must answer…
What does the wolf-eyed Viking want?
   Amazon US  Amazon Canada  Amazon UK  
  Amazon Australia  Barnes & Noble  Kobo
   Books a Million  iTunes  Google Play

---
Why not explore my blog Doorway to History?   Click one of the images below to find your way there.

Come join me on my group author blog, Embracing Romance. We offer monthly giveaways and all the latest news in romance.
JOIN MY MAILING LIST
CONNECT WITH ME
For Georgian Romance
Rough-around-the-edges Cyrus Ryland rose from humble origins to become England's wealthiest citizen and most eligible bachelor. Called the King of Commerce, he thinks nothing of marriage until he hosts a masked ball and discovers an alluring woman hiding in his study. After one dance the lady vanishes, leaving behind a single shoe. The hunt is on, but finding her is only half the battle.
Claire Mayhew wants her hard won independence…a mid-town shop of her own. She resists the scorching attraction with Mr. Ryland — her new landlord, but Cyrus isn't a man who gives up easily.
What if Cinderella doesn't want her shoe back?
The Lady Meets Her Match
Book 2, Midnight Meetings series
Amazon US     Amazon Canada     Amazon UK

Amazon Australia   Barnes & Noble    Books a Million    
iTunes     Google Play      Powells     Kobo
---
Why not start with book 1 in the Midnight Meetings series?
Enigma Earl…The Phantom of London… Reclusive Lord Edward's heard them all, but a deadline looms. He needs an heir quickly.
The hasty offering of Lydia Montgomery, an on-the-shelf woman works, but she has plans of her own, secret plans that don't involve a man. Their agreement forged in moonlight changes in the light of day. Edward discovers Lydia's a woman with a past, which only adds to their distracting chemistry. Even worse, the impertinent woman insinuates herself in his scientific work: the domain where no woman should mix. Lydia's diagrams and illustrations speak volumes…of his work to the outside world and hers to London's art world – a place reserved for men.  Soon, new found fame makes a tangled mess.
Will their greatest discovery be each other before time runs out?
Meet the Earl at Midnight
Book 1, Midnight Meetings series
Amazon US  Amazon Can   Amazon UK  Amazon Aus   
Barnes & Noble   Google Play   iTunes   Kobo   
Books a Million   Powell's   Indigo Books   Indie Bound  
---
Book 3, the tale of Lord Marcus and Genevieve, a rousing retelling of Red Riding Hood
coming March, 2016
---
Like Audio Books?
Try the Midnight Meetings series on audio
Amzn US   Amzn UK          Amzn US  Amzn UK
---
Going Places? Visit me at…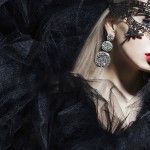 RT Book Convention's "Take a Walk on the Historical Side"  ~ a social event for readers and authors of historical romance.
Where: Hyatt Regency Dallas on Reunion Blvd.  Lobby level, Landmark A
When: Wednesday, May 13 6:30 – 8:00 PM
The host authors: Ally Broadfield, Gina Conkle, Elizabeth Essex, Heather Graham, Elizabeth Hoyt, Sabrina Jeffries, Janet Justiss, Amanda McIntyre, Hildie McQueen, Sharon Page, Ella Quinn, Victoria Vane, Beth Williamson
Doorway to History - Recent Blog Posts

April 6, 2015 |
We love a good rags-to-riches story. Whether we're reading romance or drama, we love a character who rises from the ashes.  The story's...
Read More