For Viking Romance
Stolen by marauding Danes, Helena's desperate to escape their camp. She wants to return home, but the wolf-eyed Viking who bought her has his own plans.
Wearied of the sword, Hakan wants a quiet farmer's life, yet peace eludes the chieftain. His once tranquil homeland's in turmoil, and his new Frankish thrall vexes him for her freedom. The fair maid lures him with laughter and smiles. Betrayal has left the warrior cold to other women until one hot summer changes everything. Hakan's icy heart thaws to his clever thrall. Helena weaves happiness into his hard life, and she soon questions her own desires. But, shadows of deceit spread across the kingdom, reaching Hakan's farm. Old loyalties call on the Viking to wield his sword again, but at what cost? Before summer ends, master and thrall must answer the hardest question…
What is the price for love?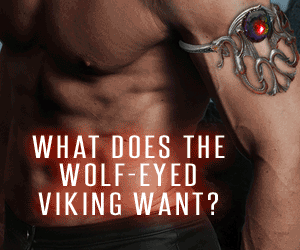 AMZN USAMZN AUSAMZN UKAMZN CAN
Books a MillionGoogle PlayiTunesKOBOB & NIndigo
Norse Series
Norse Jewel, Book 1 – Available Now
Norse Fire, Book 2 - October 13, 2014
Norse Wolf, Book 3 - March 9, 2015
---
Click the icon to find a NEW group blog, EmbracingRomance.com
JOIN MY MAILING LIST
CONNECT WITH ME
For Georgian Romance
Enigma Earl…The Phantom of London… Reclusive Lord Edward's heard them all, but a deadline looms. He needs an heir quickly. The hasty offering of Lydia Montgomery, an on-the-shelf woman, works, but she has plans of her own, secret plans that don't involve a man. Their agreement forged in moonlight changes in the light of day. Edward discovers Lydia's a woman with a past, which only adds to their distracting chemistry. Even worse, the impertinent woman insinuates herself in his scientific work: the domain where no woman should mix. Lydia's diagrams and illustrations speak volumes…of his work to the outside world and hers to London's art world – a place reserved for men.  Soon, new found fame makes a tangled mess. Will their greatest discovery be each other before time runs out?
What happens at midnight changes everything.
---
4 Stars – RT BOOK REVIEWS (May)  Meet the Earl at Midnight
"Midnight meetings carry a naughty and dramatic connotation that Conkle captures as she weaves a spell with a delightful twist on Beauty and the Beast. Her fresh, vibrant voice shines though in sharp and smart repartee, in a story where the simmering sexual tension builds to the perfect climax. Readers are sure to desire more from her." Kathe Robin.
Midnight Meetings Series
Meet the Earl at Midnight, Book 1 – Available now
The Lady Meets Her Match, Book 2 – April, 2015
AMZN US AMZN AUS AMZN UKAMZN CANB & N Wal-Mart iTunes Powell's Books a MillionGoogle PlayKoboIndie Bound Indigo Books
Doorway to History - Recent Blog Posts

September 10, 2014 |
Have you thought about the female characters you love to read? Or the ladies of the silver screen you like to watch again and again? Why do you love...
Read More