You are cordially invited
to the most
anticipated
event of the season...
Lord and Lady Whitwell's ball, featuring their most extravagant theme yet—A Midsummer Night's Dream. 
A word to the wise: Guard your heart! With moonlit walks, fantastical costumes, and secret trysts, fifteen pairs of hearts will never be the same again.
Enjoy this collection of never-before-released novellas by your favorite historical romance authors!
Get the special 99 cents pre-order price
Want more
warm & witty
Georgian romance?
Try these romance novels.
What if Cinderella doesn't want her shoe back?
Self-made man Cyrus Ryland wants the woman who fled his masked ball at midnight. Shopkeeper Claire Mayhew expects to be forgotten but Mr. Ryland soon darkens her door. He makes her pulse race…and he's her landlord in what turns out to be a troublesome situation. Can two independent-minded commoners find happiness? Especially when someone doesn't want Claire in the picture?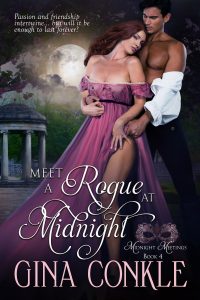 A black sheep finds an surprise visitor
Jonas discovers a lush housebreaker in his childhood home—Livvy Halsey, the village girl who never followed the rules. Now she's a hard-working antiquarian like her father. But, the more Jonas digs, the more he finds a fascinating woman riddled with secrets, a woman he doesn't want to leave…