Rurik is here!
Treat him well, Readers. His love story has been long in the making. The same is true for the rest of the Forgotten Sons (Bjorn, Erik, Gunnar, Thorvald, and Thorfinn…and you might wonder about the shadow Son, Lief). The cast of characters expands when the Rurik, the Sons, and Safira reach Rouen. 
Happy Reading!
~Gina
Harlequin     Amazon     B&N     Kobo     iBooks     GooglePlay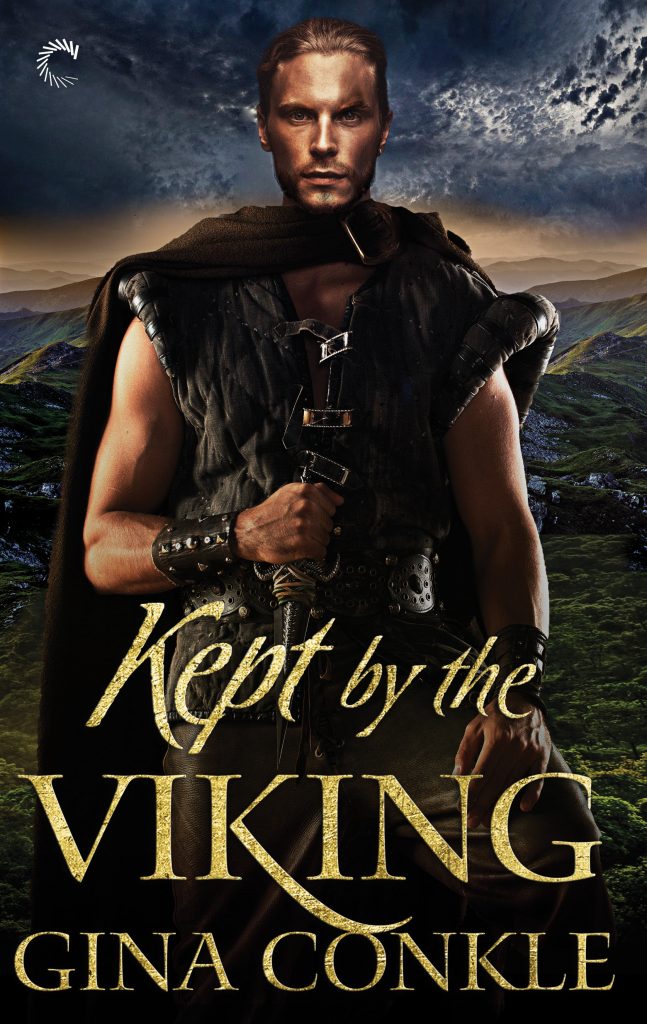 A Formidable Viking and One Mysterious Woman
Rurik is loyal only to his men, the Forgotten Sons, until an offer of land from Normandy's chieftain intrigues the low born warrior. But, the sultry Parisian thrall he finds in his bed intrigues him more…
Safira needs Rurik's help to secure safe passage home. Full of secrets, she's a challenge—one he's determined to conquer, but their arrival in foreign lands marks a new chapter. An old enemy surfaces and impossible decisions must be made. With alliances fraying, past promises may not be enough to save Rurik from betraying those he's sworn loyalty to—including Safira.
The Brotherhood will be tested… So will true love.
* * *
Who are the Forgotten Sons?
Six Viking warriors fight for fame in Normandy, each man haunted by the long shadow of his father.
Orphaned, rejected… Adversity forged this band of brothers from their harsh childhood in Birka. The untamed Vikings honor three simple laws:
Sons serve each other

A life saved receives equal reward

No women
Dive into the series and meet Rurik, Bjorn, Erik, Gunnar, Thorvald and Thorfinn (the twins), and the lost brother, Lief.