Thirteen of your favorite historical romance authors have come together to bring you a baker's dozen of tantalizing novellas—one per month—for a year's worth of never-before-released romances. All in one book!
Alyssa Alexander, Jennifer Ashley, Grace Burrowes, Gina Conkle
Eileen Dreyer, Elizabeth Essex, Bronwen Evans, Anna Harrington,
Madeline Martin, May McGoldrick, Ella Quinn, Heather Snow, Sabrian York
Love Letters from a Duke
by Gina Conkle
Who wants to marry a one-eyed duke? Apparently, half the eligible women in England and the Duke of Richland's mother has invited them to his ancestral home for a house party…to separate the wheat from the chaff.

Despite his choice of young ladies, the duke is drawn to the one woman he shouldn't want: his thoroughly fun and entirely inappropriate neighbor, Mrs. Chatham. She's widowed, older, and if the whispers prove true—barren.

She spun around, searching for the vial, finding a nicely lived in sitting room.

This is where he finds rest. It was a peek into the duke's private life.

Windows shed light on a satinwood desk full of unrolled architecture plans. A beige brocade winged chair with its dented seat cushion waited for its usual occupant. Shelves of books, a few ferns but no flowers, and a wine-colored settee with comfy beige and white pillows added the final touch to cozy confines. It was all very un-ducal. She could lose herself in here.

"Mrs. Chatham," he said sternly.

She continued searching the room, checking shelves, the mantle. "Keep your voice down, or this afternoon meeting of ours won't stay secret for long."

"What are you doing?"

"I am looking for my jar." She spied the squat amber glass near papers on the duke's desk. She sped toward it and plucked the treasured vial from the mess. "Here we are."

He scrubbed a hand over his mouth. "Pray tell, what are your plans for me?"

She uncorked the jar with a pop. Oil of amber. The robust scent prickled the back of her nose. The aroma was full of the earth and not at all sophisticated. Like her. But the viscous oil would do a world of good for an inflexible duke.

"You have the patience of Job, Your Grace." She leaned a hip on the corner of his desk. "I tend to lose myself in a project."

Hand clasped behind his back, he was every inch a duke. "Since I am your project today, it's only fitting for you to tell me what we're about to do."

She smiled. The explanation alone required the utmost delicacy. "You know the same thing happens when I put together my gardens. I don't precisely plan as others do."

He tipped his head a slight degree. "You're evading me, Mrs. Chatham, but I can forgive you that because you've piqued my interest."

He was as hungry for details about her as she was of him.

"Are you telling me you don't put your garden plans on paper first?" he asked.

"Never. They're designed entirely on intuition and impulse."

"I can't fathom such a thing."

"Gardens are meant for pleasure," she said tenderly, because the duke could use some tenderness. "Sometimes one must let things happen."

It was a brazen statement. Rife with suggestion. By his ravenous stare, he couldn't quash the warmth unfolding between them any more than she could.

"I've glimpsed your garden from the road. It is a thing of beauty."

Her knees were jelly. Arousal flooded her body. Somehow the compliment tinged with erotic undertones. He could have said I've glimpsed you naked.

"Thank you, Your Grace. It is a hodgepodge of chaos and order, which I find utterly satisfying. The truth is with a little care and attention, and the right doses of sun and water, my gardens flourish every season without fail."

He locked on to her wayward hair which had come loose during luncheon. "They certainly do."

A delicious connection formed, sweet as summer rain and twice as healing. She missed this, the bond of man and woman. Being with the duke fed a timeless yearning which defied explanation, and she had mere hours to enjoy him. She'd take pleasure in every minute.

"Will you trust me to take care of you?" she asked with all gentleness.

"A woman to take care of me." He contemplated the butter churn, his mouth quirking. "We are compatriots in this…our game of patient and physic."

She laughed lightly. "Is that what we are? Compatriots?"

His true smile returned. The first one she'd witnessed in days. "I can think of nothing better."

Is this an offer of friendship? What a dashing friend indeed. The ever-polite duke had a certain roguish appeal with his black eye patch and jagged scar trailing down the bottom of it. He was full of surprises. Best of all was his willingness to try something new—with her.

She advanced on him, hips swaying, skirts swishing. "I assure you, this is not a game."

Amiable air drifted, and the same elemental threads that inhabited their stolen glances connected them. His eye was a silver-coin hue, brighter from sunlight washing the room. The pale color was uncanny. Piercing and hawkish for an otherwise proper gentleman. The pain was clearly gone, or he was distracted by the bee-like hum thriving beneath the surface of their conversation.

Her flesh prickled with awareness. There'd be no getting around this.

"I need to explain the remedy, Your Grace."

"Yes?"

Cradling the jar with both hands, she could be a virtuous woman about to bestow a gift, which made what she said next wholly incongruent.

"First, you must remove your breeches."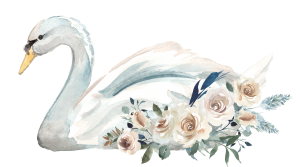 Dukes by the Dozen
Coming April 16th