To Steal a Viking Bride
2018 New England Readers' Choice Finalist
Romance Short Story Category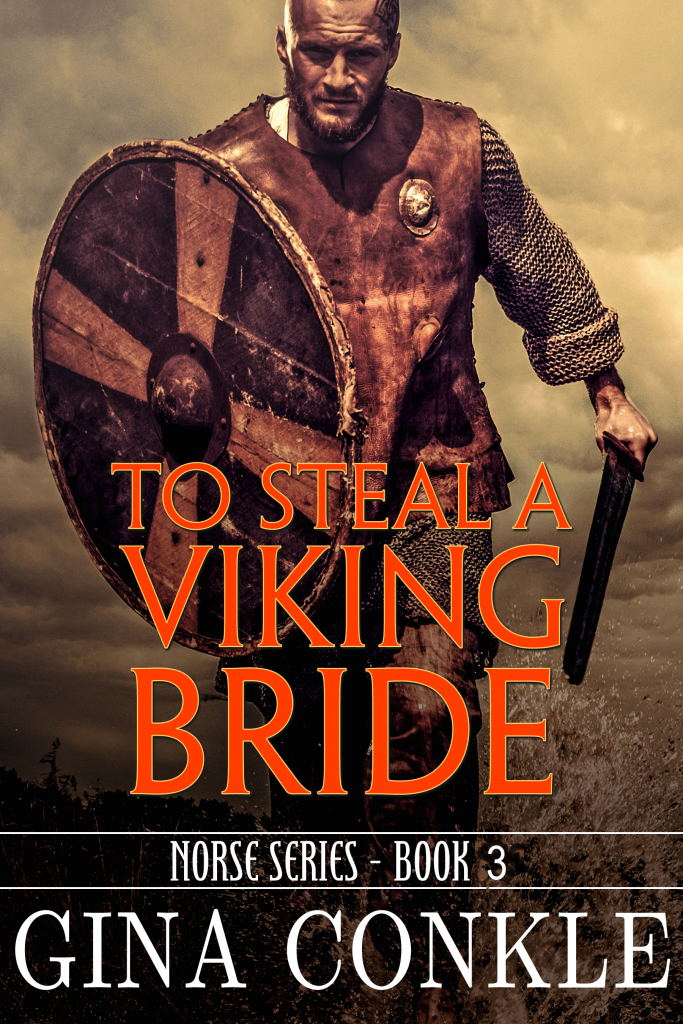 A dark-eyed warrior grabs Eira at her betrothal feast, and a shocking secret is revealed. The shield maiden must decide—marry the powerful Viking, Steinar, or claim a second chance at love with Gunnar, the low-born, raven-haired Viking from her past.                                                                                                                                                                                                                  
Two compelling men. One choice.
Chapter One
     Wars and weddings were alike in her father's longhouse…celebrations marked with roast venison, rose hip mead, and raucous laughter. And much revelry. Except the old women. They drank quietly, their aged eyes fixed on the fire pit. Eira's cheek brushed the leather curtain she stood behind. She tried to read their faces through a break in the weave.
What secrets did the elders hide?
They'd seen enough merriment honoring marriage and battle. The two feasts could be cut from the same cloth.
Her gaze slid to the great chair where her father, Den Gamle, Aland's greatest chieftain raised a silver-trimmed drinking horn. The chair would be hers as would the man beside it, Steinar of Uppakra, a Viking of great standing and lethal ambition. Beautiful and strong, he could be the perfect mate, but when the time was right, she'd kill him. He deserved it for what he'd done three years past.
Steinar's pale blue stare searched the room, measuring, counting, full of expectation.
"Calculating our wealth, is he?" She clutched the key ring heavy on her thigh. "He works harder to open my father's chests than my heart."
Fine saffron wool stretched across his massive chest. Steinar didn't need more silver, and he didn't need her. She was a prize. Nothing more.
His well-shaped lips tightened when he spied her empty seat. She stepped back in the shadows. The curtain had been her mother's idea, a lattice weave of leather strips hanging from the ceiling to hide unsightly barrels in the corner of the hall. When her sister Ginna had whispered to her, "We need more apples," she was glad to slip away for a moment of quiet. The bucket of fruit in hand, it was time to return.
Cool drafts stirred her skirts. "Who left the back door—"
A brawny arm manacled her waist. The bucket dropped. Apples tumbled underfoot as she struggled against a wall of muscle and heat.
"Don't fight me," a male voice rasped into her ear.
Her eyes flared wide. She opened her mouth to scream, tasting salty hand and seal oil. Rough whiskers raked her neck.
"More than a hundred men are outside. One battle cry from me and they'll storm this longhouse. Understand?"
Limbs locked, her gaze shot across the hall. Ginna laughed with her husband, Ivar, her belly round with child. Eira gave a jerky nod. Her captor's arm slid up her body, pressing her breasts as he walked her backward.
            Was he stealing her? Or worse?