Guess which books are on sale for 99 cents? These two!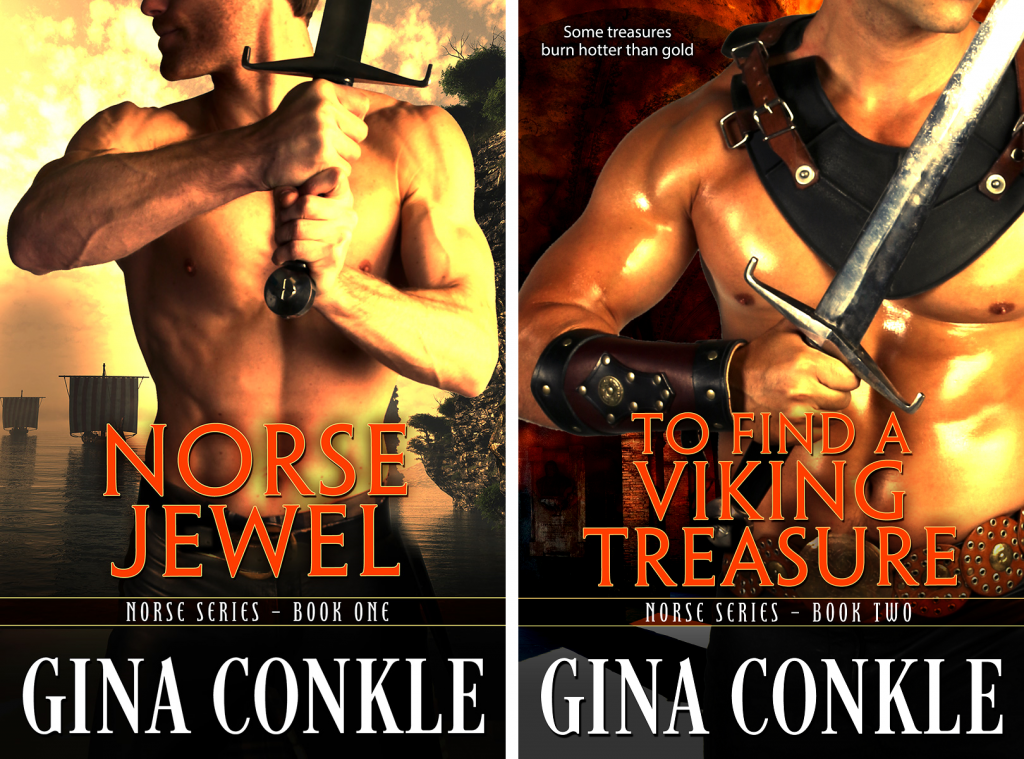 It's springtime and that means it's time to celebrate with a Viking romance sale. 
Norse Jewel – Wolf-eyed Hakan wants a quiet farmer's life. The warrior buys a Frankish thrall to keep his longhouse and clever Helena thaws his icy heart. Old loyalties demand Hakan take up his sword…but will it be at the cost of true love?
Amazon     B&N
To Find a Viking Treasure – The adventure continues with Viking scout Brandr and Sestra, the fiesty thrall who knows were Uppsala's enemy buried his gold. Brandr and Sestra have traded taunts, but things get hot on their quest to steal the riches, until a heart-wrenching sacrifice changes everything…