American Royalty — 5 Americans Who've Married Up
     ~ first in a multi-part America's Princess series
by Sonja Rouillard, author of the Romance Readers Guide to Historic London
Continuing last week's fun look at true marrying up romance tales…
A recent royaling-up is Her Royal Highness Princess Sarah Zeid, formerly Sarah Butler of Texas. While not poor, neither was she uber-rich as are most of the living American princesses. She is, however, a highly-educated, career woman, which makes her choice of Middle Eastern noble unusual. But said royal is not your average stand-behind-me and wear-a-hijab kind of guy. All accounts indicate it was a love match when, in 2000, she married Prince Zeid bin Ra'ad Zeid al-Hussein, member of the Jordanian House of Hashemite and Crown Prince of Iraq. They live in New York with their three children, and what's wonderful about this couple is that the focus of their lives is doing good for people worldwide. Princess Sarah works as an advocate for women's rights and maternal/newborn healthcare, and he serves as the United Nations High Commissioner for Human Rights.
Which leads nicely into the fairytale romance of Harry and the soon to be HRH Princess Henry of Wales for they are also a couple who have pledged their lives to doing good. Meghan's unique among the marrying-up Americans because she's bi-racial (African-American mom, whose ancestors were slaves in Georgia, and Caucasian dad). And, she's a divorcee.
Famously, in 1937, King Edward VIII married a divorcee too, the humble-roots, twice-divorced Wallace Simpson, but he had to abdicate the throne in order to marry the American. It had even caused an uproar when he brought her to the palace to meet mum (the queen), because divorcees weren't allowed at court. So, while she might have been the first to catch a British HRH, the only family jewels she got to handle weren't of the crystal kind.
So, Meghan should thank her lucky diamonds (the ones in her wedding tiara) that times have changed, because apparently the House of Windsor is welcoming her with open arms. I like to think it's due, in part, to the changes in Harry since he started dating Meghan. Was it just a few years ago that the wild child was caught on camera naked, playing strip billiards in Las Vegas? Not anymore. Now he's polished and polite, sporting tailored suits and looking happy. And something tells me that the newly mature prince wouldn't have settled for anything less than his family's full acceptance of his bride. Harry's doing his duty now in every way and he's chosen the helpmate he wants at his side.
What I really like about their story is that Meghan appears to deserve her fairytale. She worked hard in college at Northwestern, becoming the first in her family to earn a degree. Then went on to pursue an acting career, eventually landing a lead role in the successful tv show Suits (a favorite of mine; start with the pilot—it's one of the best episodes).
But here's the good-karma, deserving part: Once she hit stardom, Meghan used her newfound power for good,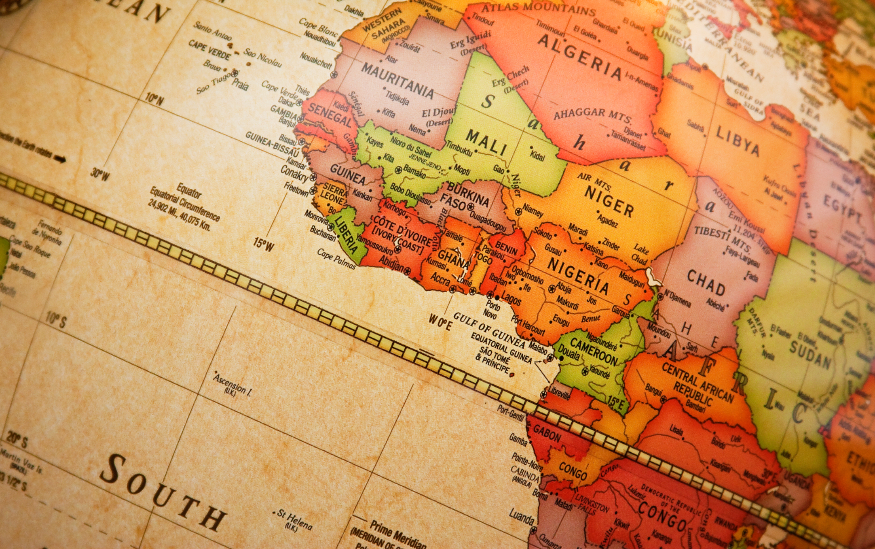 working as global ambassador for major children and youth charities and as an advocate to the United Nations Entity for Gender Equality and the Empowerment of Women. Had she instead gone for the Hollywood lifestyle of fancy cars and endless parties, she might never have met Harry, and it seems like their shared interest in African charity work helped them bond. Their third date even consisted of a five-day camping trip in Africa, described by Harry as the two of them in a tent in "the middle of nowhere." Going forward, Meghan plans to work supporting Harry in his charity efforts.
The big day is May 19th and millions will be tuned in for the making of Princess Meghan when she weds her prince in St. George's Chapel at Windsor Castle. And, yes, I know she won't be styled like that, but did you know that Princess Diana couldn't officially be called that either. The honorific was added by the people. So, this people—me—is adding it to Meghan and calling her Our American Princess.
And, heck, she gets to wear the royal jewels! What more does one need?
Says royal historian Marlene Koenig, "Her rank would be a princess by marriage of the United Kingdom, Great Britain, and Northern Ireland" (Town & Country, 11/27/17). Add to that, when she's with her new hubby, the royal-blood Princesses Beatrice and Eugenie will be required to curtsey to her. If she's not with Harry, then she bends the knee to them. Yeah, I know, it's complicated over there in royal land.
But one thing I'm very hopeful of, and fairly confident about too, is that Meghan will represent American womanhood with brilliant grace, poise, and style, making us all proud to call her one of ours.
Next up in my America's Princess series is "Take a Walk in Meghan's Footsteps" and later, how commoners—like you and me—can party along with the happy couple.

Resources:
Sonja Rouillard
Author, Romance Readers Guide to Historic London  http://www.romancereadersguides.com
St. Joseph's Chapel, Windsor Castle, their current abode at Kensington Palace, Cliveden House, the Astors, and more, are described in Romance Readers Guide to Historic London.
http://theesotericcuriosa.blogspot.com/2009/12/franco-american-duchess-marguerite.html
https://www.townandcountrymag.com/society/tradition/g3220/american-princesses
http://www.unofficialroyalty.com/royal-tidbits-trivia/americans-who-married-royalty-by-susan-flantzer/
Photos of Royal Wedding Hop and tiara in the public domain.
Don't forget the Royal Wedding Facebook Hop set for May 18 – 20 (Follow and Like Gina Conkle's Facebook Author page to get details). Here's a list of the participating authors:
Victoria Alexander

Renee Bernard

Katherine Bone

Elizabeth Boyle

Christina Britton

Collette Cameron

Gina Conkle

Lynne Connolly

Elizabeth Essex

Alina K. Field

Shana Galen

Tamara Gill

Lorraine Heath

Virginia Heath

Eloisa James

Sabrina Jeffries

Julie Johnstone

Jade Lee

Kathryn Le Veque

Alanna Lucas

Deb Marlowe

Erica Monroe

Meara Platt

Victoria Vane

Reina Williams

plus RomanceReadersGuides and Night Owl Reviews.