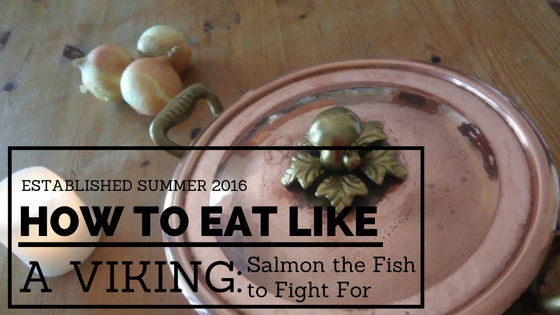 Were you worried the Viking food ride was over? Summer is coming to an end, but there's a few more Viking morsels up my sleeve. Today's feature: Salmon Stew.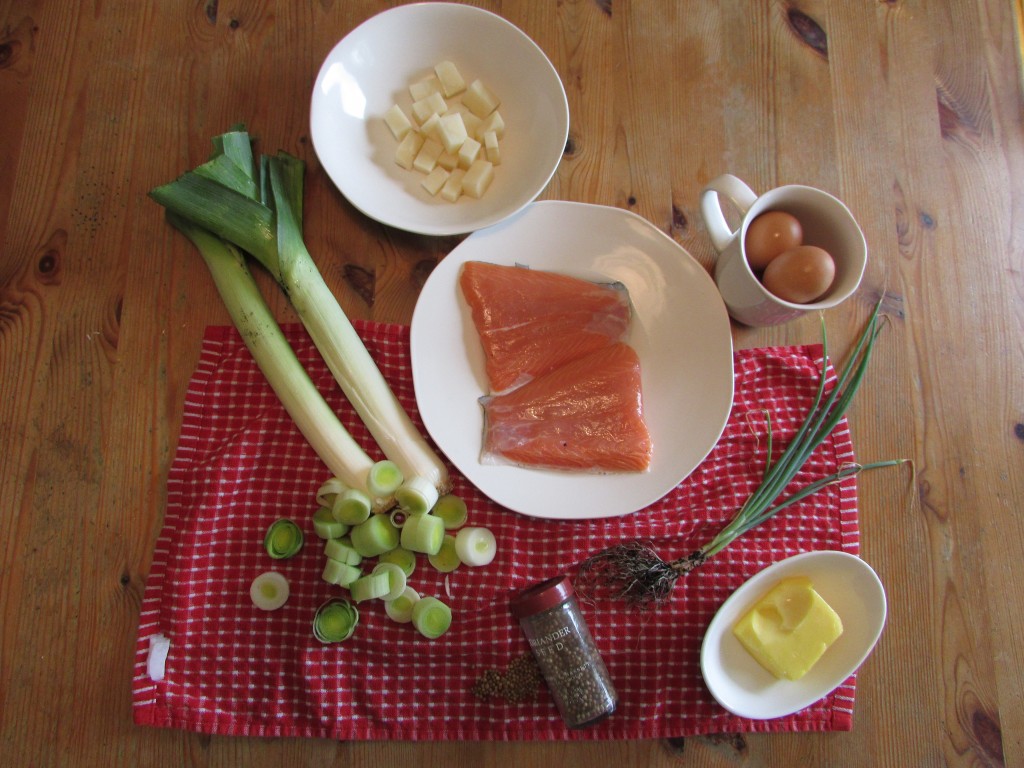 I'm doing this post differently. Call it Viking food in pictures with a little text. If I keep writing "Fish Stew" (which is what this is) you might get a gag reflex. I almost did and I love, love salmon. For some reason, fish and stew together take me back to my little-kid-anti-fishy-anything days. The surprise here? My 15 year old liked my salmon stew! He dished up seconds and went back for a third helping! Maybe the Vikings knew what they were doing.
One more side note before we roll on with the pictures: this recipe involves egg yolks to thicken the stew base. This was a popular medieval trick, which the Vikings may have used. Yet, there's no support in the sagas or archaeological digs to confirm this.
So…roll on pictures!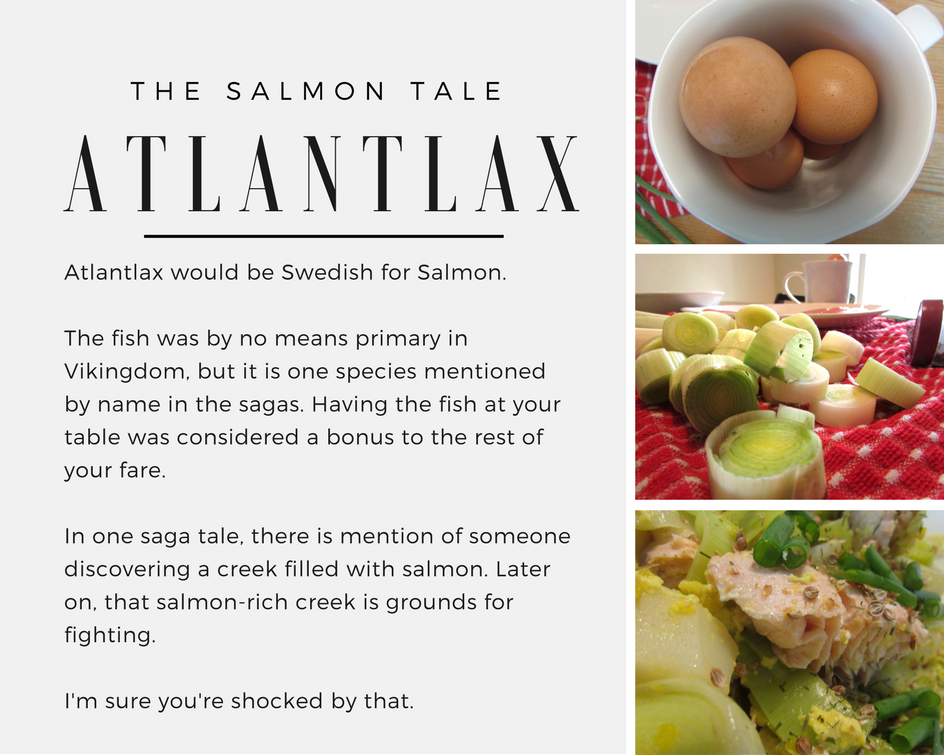 Onto the cooking!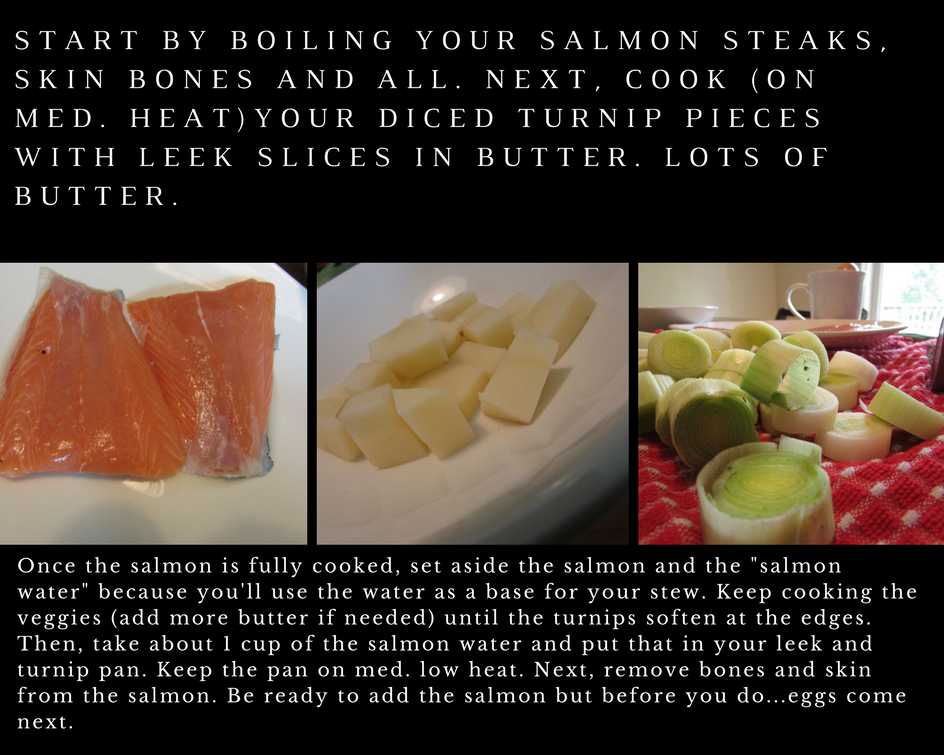 We're almost done!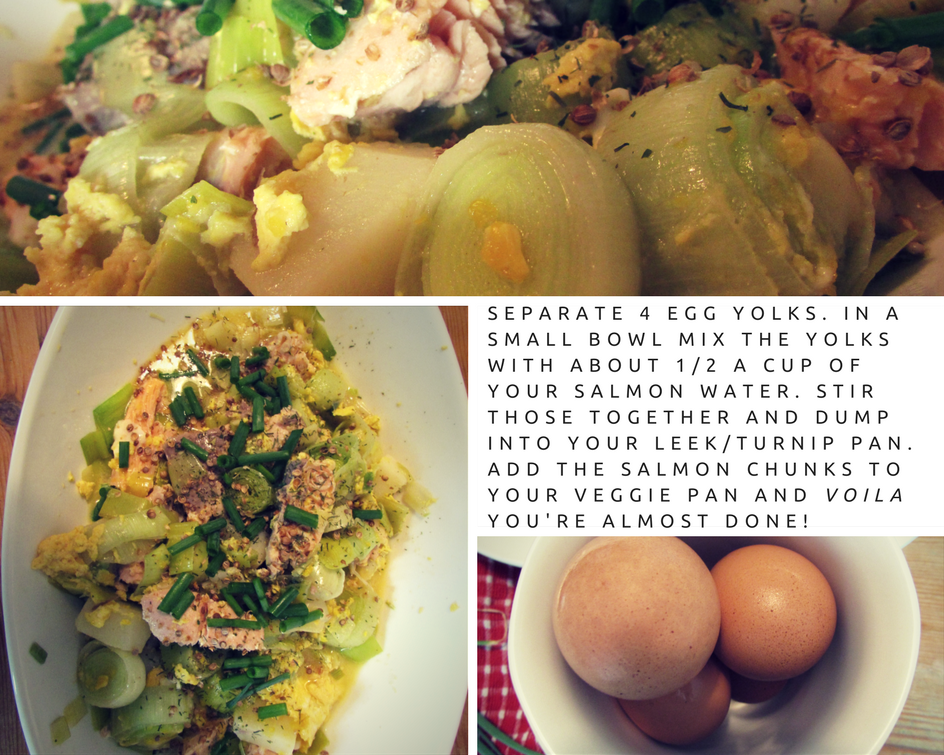 Now for the flavor!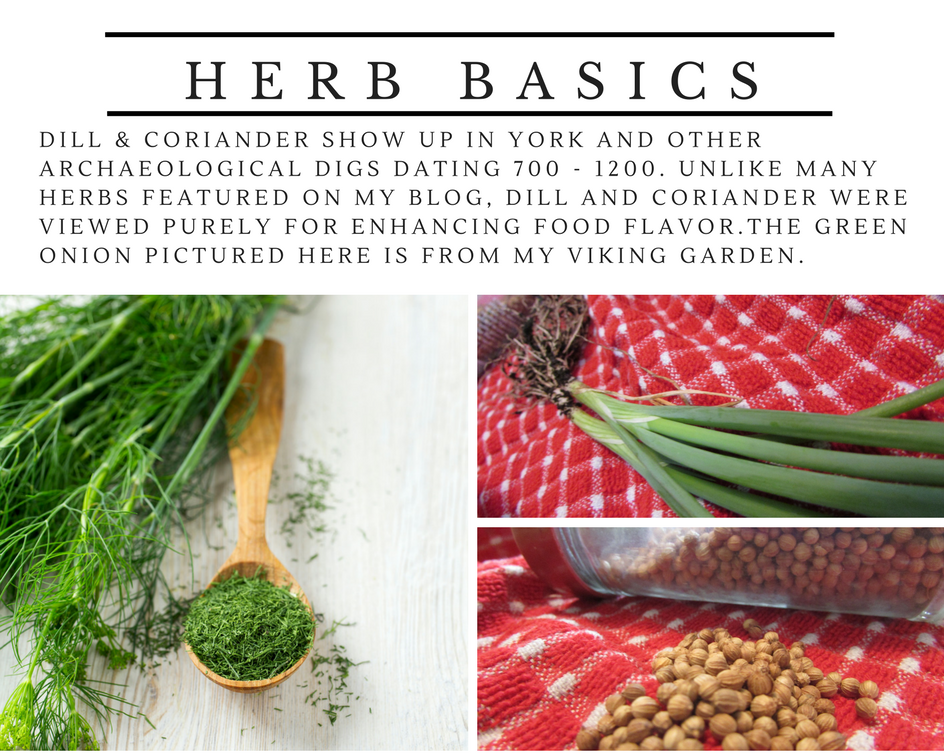 Let the salmon stew simmer for a few minutes. If you want a "soupier" stew, add more of the salmon water. Cooking the salmon first skin, bones and all harkens back to my bone broth post (it's that "healthy thing" again). Dump the pan's contents into your serving dish and then sprinkle dill, crushed coriander, and for color I added the green chives from my Viking garden. Amazingly easy. Setting up for the pictures took more time than the cooking.
It's almost embarrassing how fast and easy this was, and yet it was SO good.  
Last interesting side note before I go, one of the earliest runic inscriptions refers to the use of leeks  (called laukar). Vikings later described the humble leek as fragrant plants with spear-like leaves. Wild varieties of the veggie, like the sand leek or ransoms/wild garlic or the Victory onion could also be the same description. But that's enough Viking food nerd reporting.
Until next week! 
Cheers to you, Reader!
~Gina
P.S. If you enjoyed this, please click one of the share buttons on the left and let others know. Thanks!