Meet the Earl at Midnight
Book 1
Enigma Earl. The Lord Phantom. Reclusive Lord Edward's heard them all. Still he needs an heir—quickly. On-the-shelf Lydia Montgomery suits him, but the saucy woman has plans of her own. Their agreement forged at midnight changes in the light of day. She insinuates herself in his scientific work. Lydia's illustrations speak volumes of his brilliance in academics and her talents to London's art world...a place reserved for men. Will their greatest discovery be each other before time runs out?


The Lady Meets Her Match
Book 2
Wealthy commoner Cyrus Ryland thinks nothing of marriage until he hosts a masked ball and discovers an alluring woman hiding in his study. After one dance the lady vanishes, leaving behind a single shoe. The hunt is on, but finding her is only half the battle.

Claire Mayhew wants her hard won independence...a coffee shop of her own. She resists the scorching attraction with Mr. Ryland—her new landlord, but Cyrus isn't a man who gives up easily.

What's a man to do if Cinderella doesn't want her shoe back?


The Lord Meets His Lady
Book 3
Irreverent charmer Lord Marcus Bowles rides north under a cloud of scandal. He's tasked to stay out of trouble --- an easy feat when wintering in Cornhill-on-Tweed. Certainly, the moonlit rescue of a red-cloaked woman errs on the side of honor.

Genevieve Turner harbors no illusions about men, her handsome savior included. With a new post in a humble, northern village, she's far from London's misfortune and closer to a respectable life. To her dismay, her midnight hero becomes her tempting daytime employer. Simmering flirtation burns hot. A few stolen kisses won't harm a soul.

But, there's a wolf at the door, a man from Genevieve's past, come to claim his due. Marcus must gamble away his future…or see the first woman to touch his heart lost forever.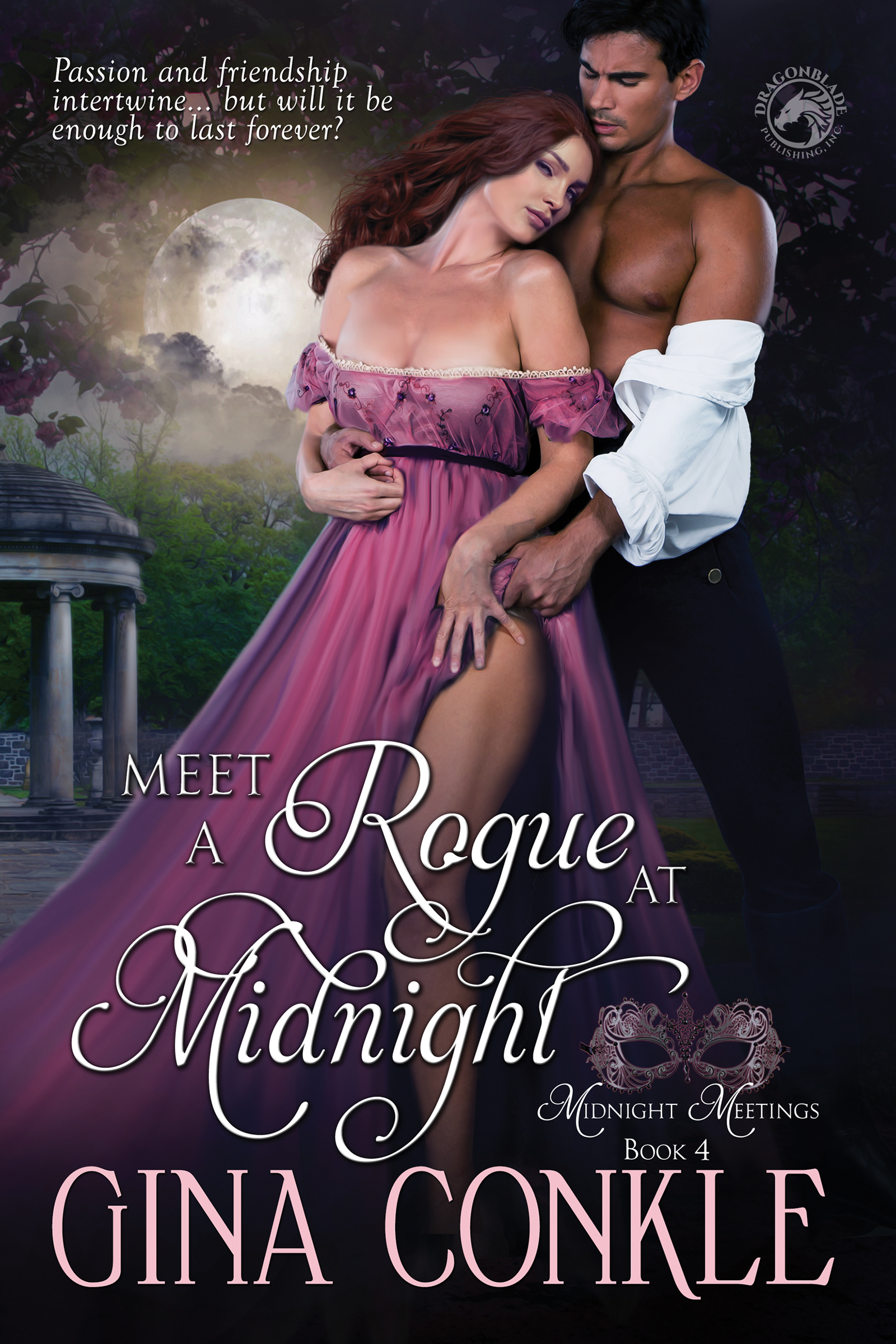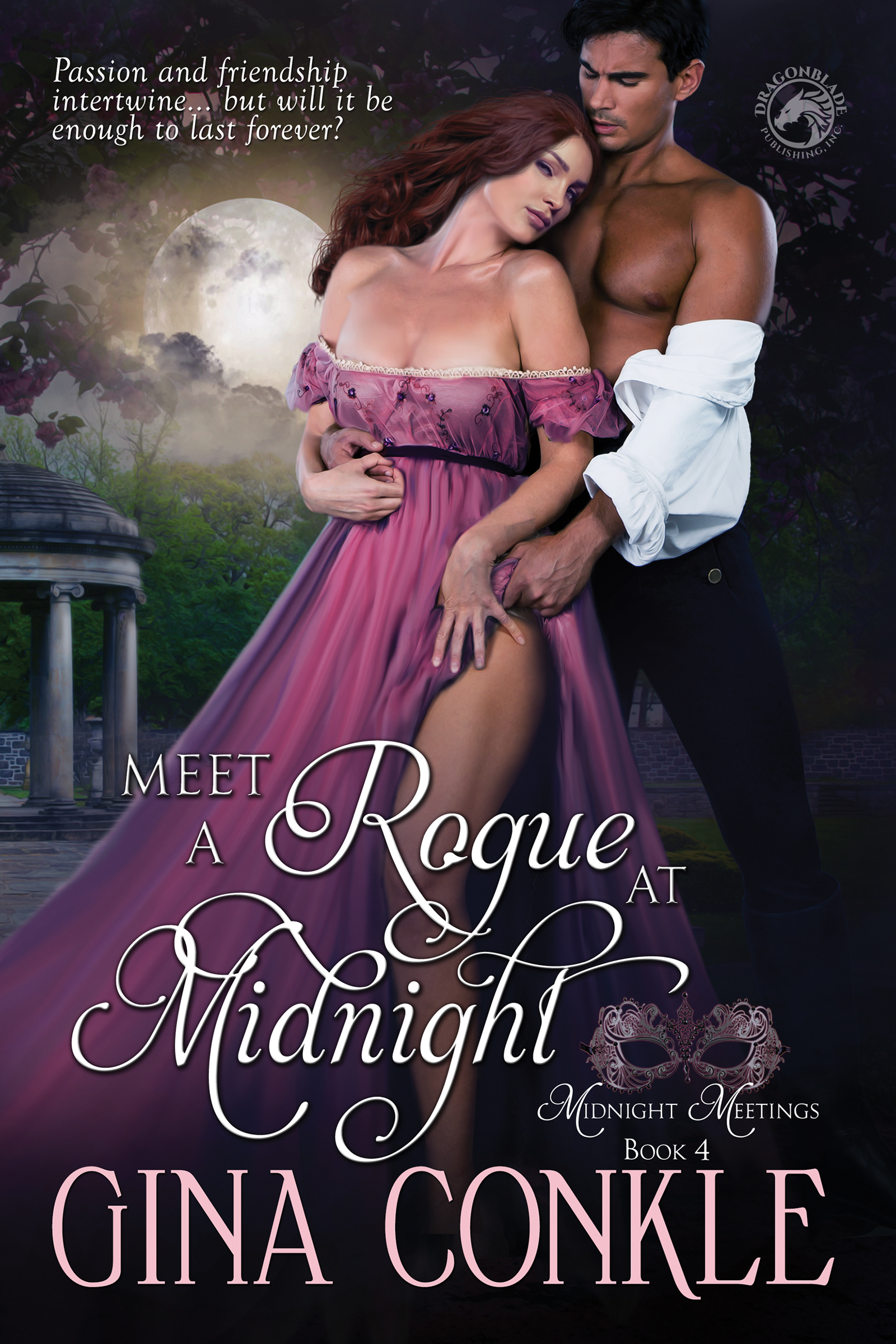 Meet a Rogue at Midnight
Book 4
Jonas Bacon Braithwaite, once Nottinghamshire's favorite trouble-maker, has since become an upstanding man. But, the lushly curved thief hiding in his bedchamber makes him think twice.

Livvy Halsey bristles at life's rules. Always has. Sneaking into the Braithwaite house to reclaim a treasured family heirloom is one way she upends the conventional life that awaits her. Duty demands she marry. There's no harm in having a little fun with her childhood friend before responsibility calls...is there?


Meet My Love at Midnight
Book 5
Lady Isabella is off-limits for thief taker, Jack Emerson. Other women practically draw maps to their bed chamber windows when he patrols St. James—never the raven-haired widow. They've shared hot looks, fast quips, and lobbed an insult or two. Independent Lady Isabella doesn't need Bow Street's best…until one Christmas Eve in a dark alley.

Please note: This is a 35 page novella.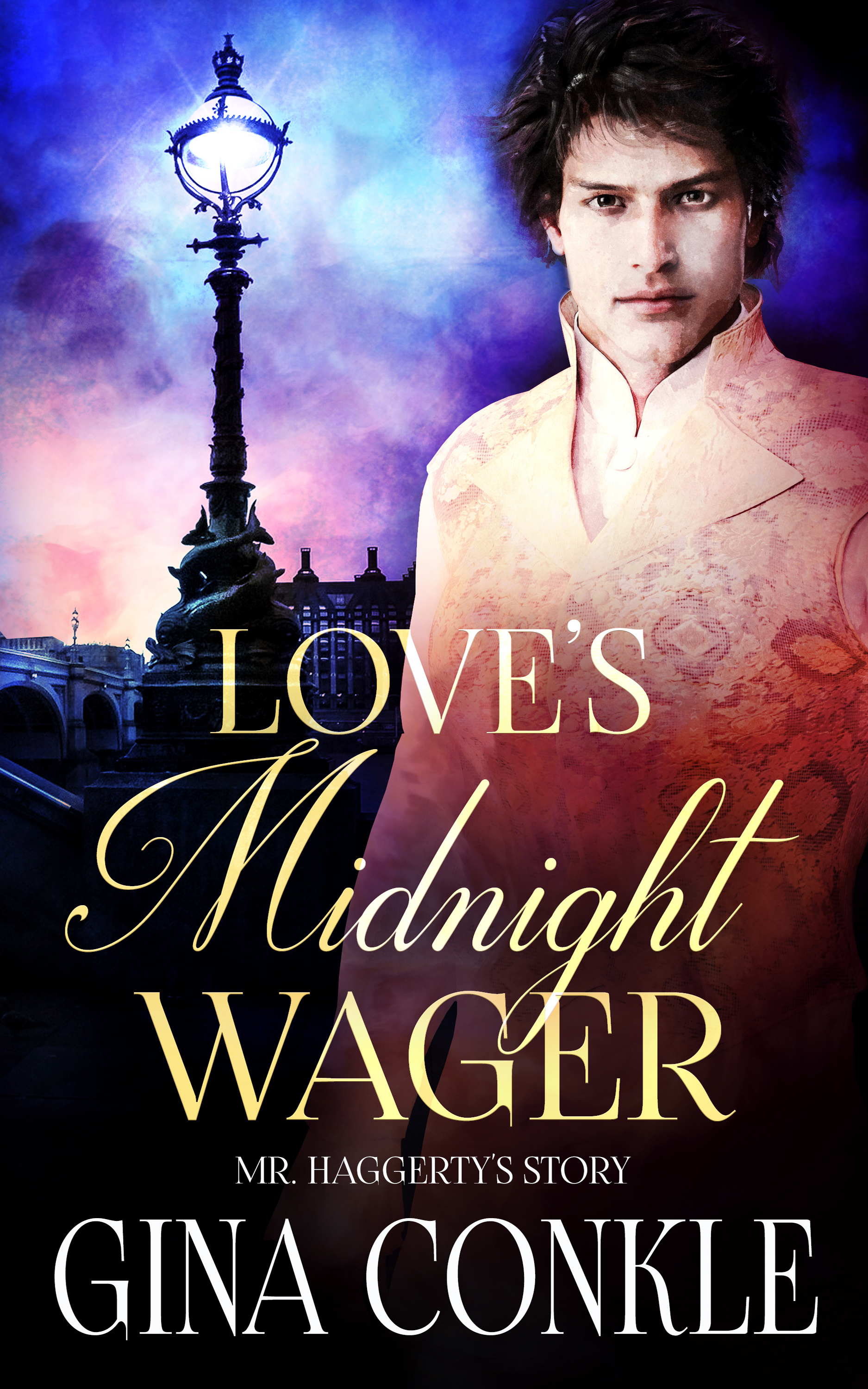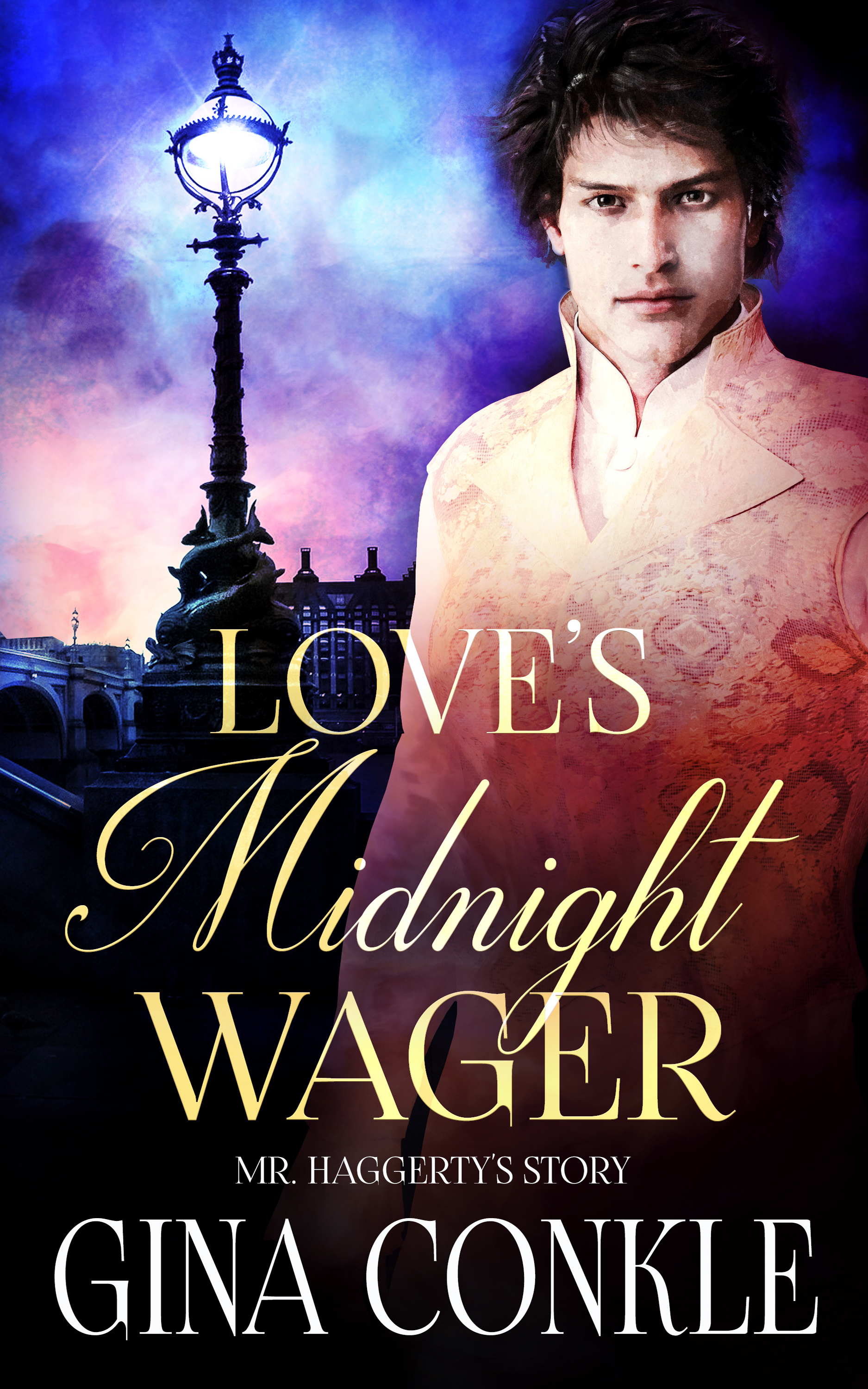 Love's Midnight Wager
Book 6
Antiquities merchant Alistair Haggerty walks a fine line between London's haute ton and gritty alleys, a livelihood threatened by a new, mysterious rival—one C. L. Hardinger. He's determined to crush his competition, but a midnight wager shocks him.

He loses everything to a woman—Miss C.L. Hardinger in oh-so-tempting flesh.

Cecelia has long coveted a rare artifact in Mr. Haggerty's possession. She'll do anything to get it, but she didn't gamble on sizzling attraction. Now that she owns the man and his business…what are London's premier dealers of rare and beautiful things to do?

For a limited time, this story will be offered as a free serial. Coming late Fall 2019.
The Scoundrel Meets His Match
Book 7
Scandal nearly destroyed Juliette Sauveterre. Her family's betrayer holds the key to clearing her name. She hires an enigmatic thief taker, known as Tremaine, to get a certain account book back. Working with him late at night is a nuisance. He makes her pulse race, her skin hot, and her brain muddled.

Son of a bricklayer, Tremaine lives for adventure and fast women—the faster the better. But, Juliette stirs his soul as no other woman has. He's ready to risk all for the fallen woman...his reputation, his heart, his life.

Coming Fall 2019

Pre-order is not available at this time. All buy buttons take you to the first in series book.


When a Marquis Meets a Woman
Book 8
Lord Gabriel's crumbling estate requires he marry a wealthy woman. A pulse, a womb, and a healthy English dowry are what he needs. Still, he can't help but linger in the company of Miss Elise Sauveterre—a penniless Frenchwoman employed as his mother's companion.

Elise wants to join her estranged mother in Montreal, and she's so close to having funds for the passage. She shouldn't dally in the library with his lordship. A fallen noblewoman, her days in exalted circles are long gone. But, Lord Gabriel shares her love of books and higher ideas and his kisses melt her.

They can never be. Yet, love crashes barriers and forces a stunning sacrifice...that will change history.

Coming 2019

Pre-order is not available at this time. All buy buttons take you to the first in series book.


Meeting a Gentleman at Midnight
Book 9
Samuel Beckworth lives by the rules and that means marrying a proper woman who understands the importance of a well-ordered world, but he's often in the company of the racy widow, Mrs. Seraphina Grey.

Sera lives to trade jibes with her neighbor, Mr. Beckworth. He's too upright, his shoulders are too broad, and his hands too knowing. When the word marriage creeps into their jests, she freezes. Why toss away her freedom? But, trysts with Samuel are getting hotter—and longer. Can love survive their indiscretion and the cost to Samuel's fledgling business?

Coming 2020

Pre-order is not available at this time. All buy buttons take you to the first in series book.


Herr Wolf's love story (Title TBA)
Book 10
Herr Wolf must marry to honor his king's command and regain lost family properties. The stoic soldier didn't bargain for the tempestuous woman who thinks the Prussian is beneath her—nor did he bargain for rival in winning his wife's affections.

Wills clash and kingdoms collide in this love story between a ruler's prized secret society warrior and the woman with the power to destroy them all.

Coming in 2021. This novel will be a free serial for a limited time.
Nate Fincher's love story (Title TBA)
Book 11
Rough-around-the-edges Nate Fincher enters The Golden Goose—the one place no man walking the straight and narrow should tread. Sensual delights abound but one newcomer, a fresh-faced country girl, challenges the jaded City lad. The sweet woman may be just what saves Christmas...and his life.

Coming in 2021. This short story will be offered as a free serial for a limited time. Details to come.
What's noteworthy about the
Midnight Meetings series

Meet the Earl at Midnight
"Conkle...weaves a spell with a delightful twist on Beauty and the Beast. Her fresh, vibrant voice shines through in sharp and smart repartee, in a story where the simmering sexual tension builds to the perfect climax."
4 stars

RT Book Reviews
The Lady Meets Her Match
"Conkle's clever and enjoyable Cinderella tale offers a unique character in her historical businesswoman, along with lively action and fun romantic chemistry."

The Lord Meets His Lady

2018 Winner of the Kathryn Hayes "When Sparks Fly" Contest for Historical Romance
Have you read this saucy twist on Red Riding?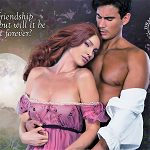 Meet a Rogue at Midnight

2018 Winner of The Beverley Contest for Romantic Novella
Grab a copy of the black sheep who goes home to say "good-bye" but says "I do"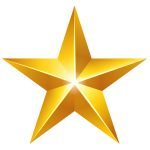 The Lord Meets His Lady
"Expertly developed characters populate Conkle's powerful third Midnight Meetings historical set in Georgian England...Romantic tension, clever repartee, and tender love scenes make Conkle's fast-paced historical a winner."
Starred Review

Publishers Weekly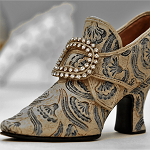 "The Cinderella story gets a sexy and sparkly redo as Conkle crafts a worthy, modern heroine who not only refuses to accept the glass slipper, but throws it back."
4 Stars

RT Book Reviews
More Midnight Meetings series world content to come!