We love a good rags-to-riches story. Whether we're reading romance or drama, we love a character who rises from the ashes. 
The story's even better when the heroine manages to stay good and kind along the way. No small feat there. Sweet Cinderella matches the description to a T. Much as I love the old Disney version, her story begged for an update.
That's why two years ago I hatched The Lady Meets Her Match (a romance based on the beloved fairy tale). This time some parts needed a redo.
Prince Charming needed to be a man with a purpose…even better have his own rags-to-riches tale. This new hero, Cyrus Ryland, came with rough edges. He's called the King of Commerce, a man who seemingly has it all. Yet, he hit the lowest low and triumphed with the biggest change…all for the woman he loves.
And my Cinderella heroine? No staying home for her. She struck a new path and made her own way in the world. Her adventures took her to interesting places all the while staying the kind-hearted woman we love, no matter the road bumps. Claire Mayhew (my Cinderella) hit quite a few of those. Yet, she didn't compromise.
The other part integral part of the Cinderella tale? The shoe of course. Her footwear got some tweaking throughout the book. My favorite twist on the old tale was the fairy godmother. Miss Juliette Sauveterre roared onto the page, but don't cast her as fat and frumpy. She's a sensual Frenchwoman with a flair for the dramatic and a saucy tongue to match. Something tells me Juliette's getting her own story. 
And the happily ever after? A must have in romance.
To celebrate release day, you're invited to my Facebook launch party set for April 11th. Check out the pre-party giveaways going on right now: The Lady Meets Her Match Facebook Release Party
Here's an excerpt:
She shot off toward one set of double doors and flung them wide open to find a team of footmen set­ting a long table with the utmost care. Each man was a study in pristine, blue and white livery topped with blinding-white periwigs. A few of them patronized her coffee shop on their half days.
"Thomas, would you be so kind as to tell me where Mr. Ryland is?"
He blinked at her, straightening from the waist. "He's entertaining guests in the royal drawing room."
His white-gloved hand pointed the direction. "Let me take you, miss."
"You will do no such thing Thomas." Belker spoke in her periphery. "See Miss Mayhew to the door before she causes further disruption."
But the butler's nervous glance at a certain pair of gilt-edged doors flanked by effusive ferns gave the secret away. Before the ever polite Thomas got any closer, she sped to those doors and yanked them wide open.
A beautiful assemblage filled the well-appointed drawing room, sitting in clustered tableaus of color and perfection. One by one, their faces turned her way, all conversation fading. Her labored breaths made a conspicuous sound in the cavernous room.
She was an earthly rebel invading a gathering at Mount Olympus.
A dark-haired, violet-eyed goddess held court in the middle, her plum skirts spread wide. The lady spied Claire, her eyes turning to feline slits, but the Marquis of Northampton, who sat beside her, gaped.
A small, older man spoke to two young men of university age. His eyes were cold and colorless under the bob wig framing a thin face. The two younger men he spoke with bore the stamp of Ryland lineage. One of them smiled at Claire, his mouth curling in the same arrogant way as Mr. Ryland's.
Apparently not all of Olympus resented her intrusion.
Lucinda Ryland held a dish of tea aloft, her mouth a perfect O. Miss Ryland briefly gawked at Claire, and then turned to look at the far end of the room. Claire followed the young woman's vision to the commanding form standing with another broad-shouldered young man by the windows.
Cyrus.
Heaven help her, she didn't need anyone to alert her to him. She'd find that man the way desperate sailors seek a lighthouse. Despite the storm outside, afternoon light haloed him like some sort of Greek god come down to trifle with mere mortals. With those infernal broad shoulders and glowing, slate-gray eyes, Cyrus Ryland dominated her senses, touching her most feminine places.
His nostrils flared. Was he scenting her? The notion was ridiculous, given their distance and the circum­stances, but Claire settled a hand on her stomach, quashing the flutter.
He could very well have said aloud to the silent room: She belongs with me.
And his dangerous draw turned her legs, her resolve to jelly. She was woefully out of her depth, swimming in waters she had no
business being in.
Mr. Ryland strode toward the open doors, confi­dent as ever, greeting her like a tardy guest, not some rain-drenched, midtown proprietress with flour dust­ing her skirt.
"Miss Mayhew, a pleasure to see you." He came an inch closer than courtesy dictated, blocking out the others behind him. "You will join us."
~ ~ ~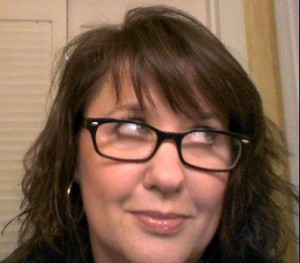 Thanks for celebrating The Lady Meets Her Match's release day. 
Here's to your happily ever after!  ~ Gina
I'd love to connect with you in these places:
Twitter  ~  Pinterest  ~  Facebook  ~  My Newsletter
Find the book on:   Amazon US   ~   Amazon Canada   ~   Amazon UK   ~   Amazon Australia
Barnes & Noble   ~   Kobo   ~   iTunes   ~   Google Play   ~   Powells   ~   Books a Million