Tuesday Teaser …Is that a ploy?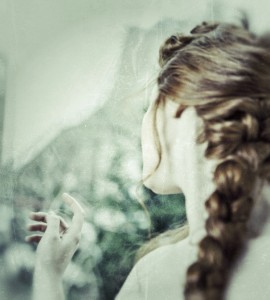 "What are we going to do?"
"Give me time to think," he said, cosseting her shoulders. "We must be vigilant. For your safety, you have to stay by my side. At all times."
A tiny line slanted between his brows. Her husband was quite serious about this.
"Is that a ploy to get me into your bed?"
He flashed his satyr's grin. "Is it working?"
She stood in the shelter he offered, her will to run shattered. Her body had wedged its way between his thighs as though being there was her God-given right.
Wool scraped her palms. She caressed his waistcoat-covered chest, staring at the weave. "You've convinced me, milord. My well-being rests entirely in your hands."
One hand coiled her braid. He tipped her head back and kissed her mouth. Slowly. Thoroughly. One scorching, toe curling kiss. A promise for later. 
Tweet
Share