A Teaser Tuesday snippet…  Where we learn denial is good for a man
From book 3 in the Midnight Meetings series (coming in 2016) by Gina Conkle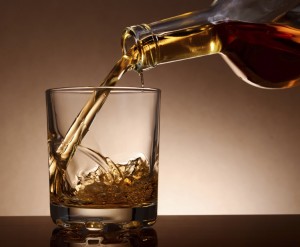 Marcus leaned a shoulder against the doorjamb. At the corner cabinet, Samuel raised a narrow-necked bottle in silent question. He wanted a drink but waved away the offer. Denial was good for man who lived too long with excess. A man like him.
He was turning over a new leaf and all that.
And, new leaf or not, he wanted to groan.
Miss Turner's lush breasts jiggled as she leaned over to wipe the table with energetic circles. A long honey-colored braid fell forward. She tossed it over her shoulder, her coffee-colored gaze colliding with his.
She stared back, bold as you please, finishing those cleansing swipes. Creamy flesh pillowed from her square neckline. One admonishing feminine brow rose, her silent message sending a frisson low in his abdomen.
His grin spread. Duly chastised, he didn't care. He liked that she caught him ogling her. She wasn't cowed by him, nor was she falsely confident. This thing between them enlivened him.
Friendship or not, Miss Turner was a woman he craved knowing.
She shook her head slowly and picked up a pile of plates, but not before he caught the corners of her mouth curling upward. Her enigmatic smile spoke volumes, warming him better than the sight of her luscious curves.
Though he could easily debate the merits of her features. All of them.